Delivery Information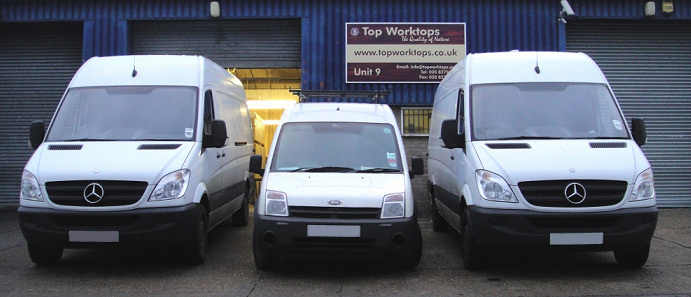 To get our products delivered to any UK and Ireland address we have different options for efficient and fully insured delivery service. We do know that the unexpected can happen and it may be difficult to commit to a certain date so once delivery is confirmed, clients have the right to postpone it provided that minimum 24 hour notice is given. If no notice has been given and we fail to deliver, the following charges will apply for redelivery:
England & Wales: £25.00
Scotland: £55.00
Please note: We aim to deliver only to well accessed premises, ground floor only. We may refuse to offload should the drivers consider unsafe offloading conditions.

* 1ST OPTION - Premium two man delivery service
- England and Wales delivery charge - £25 per delivery
- Scotland delivery charge - £55 per delivery
- 2-5 working days for England and Wales
- Up to 10 working days for South of Scotland. For delivery to Highland, Moray and Aberdeenshire call 02082798585 for quote
- Deliveries normally occur between 7.00am to 9.00pm
- Delivery with arranged date and time slot
- Text message notification prior arrival
- Two man delivery service saving you the hassle to carry extremely heavy items (ground floor only)
- Available for UK Mainland only


* 2ND OPTION - Next day delivery (Orders must be placed before 1PM) - £55 per delivery
- Not available for online orders. To order please call 0208 279 8585
- Delivery service to most UK addresses
- No time can be specified
- No courtesy call from the driver
- for South of Scotland (Extra £45). Not available for Highland, Moray and Aberdeenshire
- One man delivering, someone must assist the driver with off loading
- Not available to Ireland


* 3RD OPTION - FREE delivery (on up to 3 solid wood or corian samples)
- Delivery to England and Wales post codes only - excluding Scotland


* 4TH OPTION - Collection in person
- Collection from our Middleton or Barking warehouses
- Please note that our Middleton warehouse is open for collections on Tuesdays, Thursdays and Saturdays. For any other enquiries please call us on 0208 279 8585 to arrange a visit over the telephone in advance.
*IRELAND DELIVERY - £85 per worktop - 3rd Party Courier Available. Contact our sales Team for quote. Tel: 02082798585 or sales@topworktops.co.uk


- Delivery time up to 3 weeks
- Delivery with arranged date and time slot
- Courtesy call from the driver 30mins upon arrival
- Two man delivery service saving you the hassle to carry extremely heavy items

* Please allow extra 5 working days for delivery on all bespoke sizes, cuts and oiling